Modern exteriors - RPG Tileset [16X16]
8th update: Big City Life 8/?
---
update v1.8
"Big City Life" is the first update serie, with the aim to enhance and add variety to the general look of the asset
Every 5-10 updates I'll add a new mockup .gif
-
I've doubled the global tileset width, so that I can sort the stuff by theme and place them one beside the other
-
- Added a bunch of colorful graffitis (featuring a rat, a dog, a "bone" writing, a "ast" writing and some others)
- Added some grass and shrubs you can place on ground and objects to add some realistic details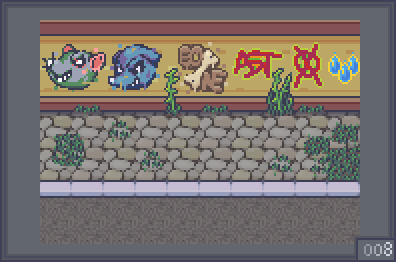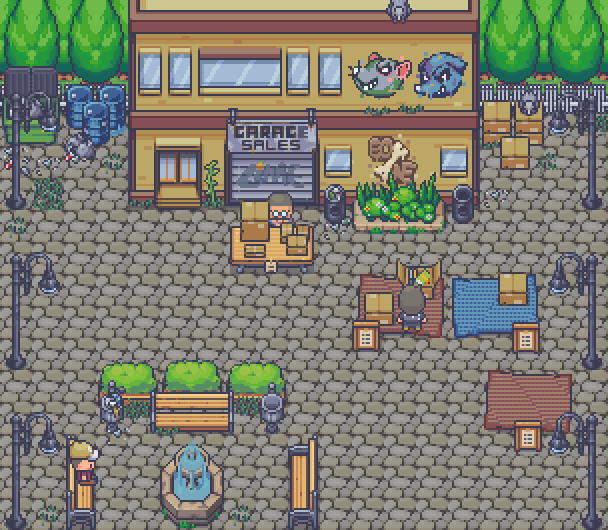 *Everyone who already bought the asset can get the new stuff for free
See you and happy game-making! :)
Files
Modern_Exteriors_v1.8.zip
6 MB
Jan 04, 2022
Get Modern exteriors - RPG Tileset [16X16]
Comments
Log in with itch.io to leave a comment.
If you are open to suggestions, I would love to have a train or bus station in the city :)
Sure Drowwyz, the bus will probably be the first new vehicle I'll draw, along with a police car! ;)
I agree the graffiti is purdy good, adds flavor to the tiles.
Thanks guys, I'm so happy you like my graffitis that much, I plan to draw some very big ones in future, like that cover a whole 3-4 tiles height facade!
I didn't think I'd ever see grafitti in your style but it looks nice!!
Thanks Last, it reminds me a lot when I was used to draw on paper, pretty good memories <3
Now I can have weed in alleyways!
The grass and shrubs complement the graffiti perfectly - makes it feel like it's hidden and less well-kept than the other city areas.
That was the idea, I'm glad you got it eheheh little details really add so much truthfulness to a context <3
Super cool! I think with a little clean up these graffitis could also be used as some cool school mascots. "Canary High - home of the Smiling Beagles!" (Still working on that name)

Uffff, i love your entire work <3