Modern exteriors - RPG Tileset [16X16]
87th update: Metropolis 6/?
---
update v11.1
The "Metropolis" update serie will include tons of new buildings and elements for your city, with the goal to supply a complete and realistic city tileset
A fairly small update cause I was short on time today
- Added a couple more variation tiles, like the open doors and the 1 floor facade version
- Added a loopable 14 frames for each building door (3 total)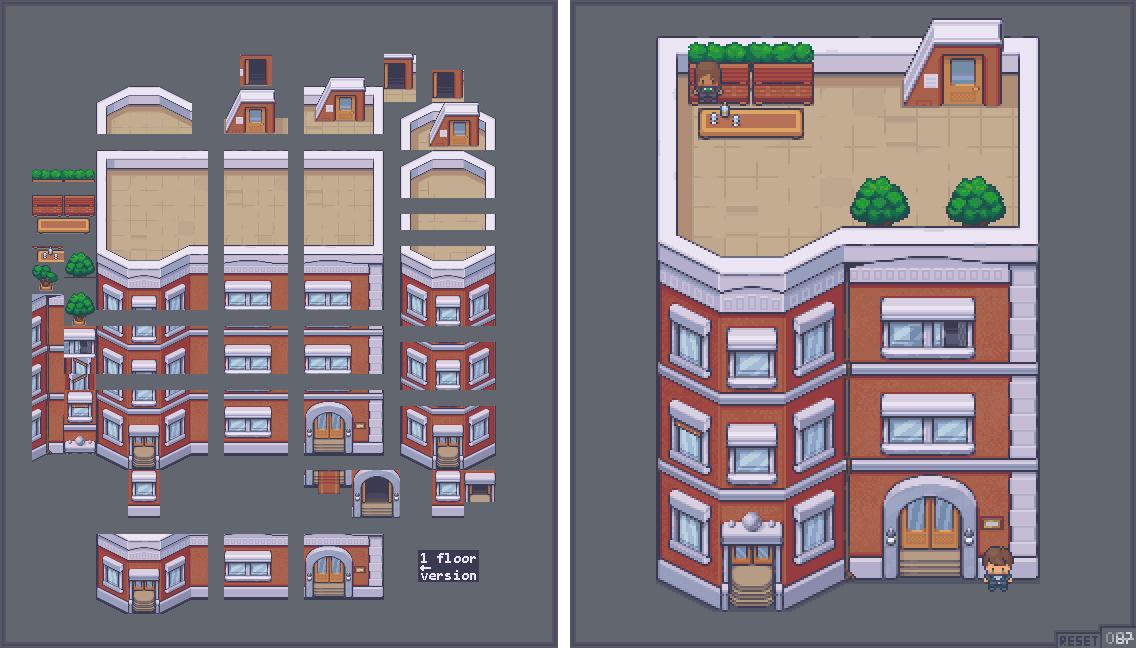 See you and happy game-making! :)
Files
Modern_Exteriors_11.1.zip
29 MB
86 days ago
Get Modern exteriors - RPG Tileset [16X16]
Comments
Log in with itch.io to leave a comment.
Again you never fail to amaze, excellent 👌 work as always
Oh, it's the ghost from the first house, going up in (after)life I see! I wonder if they managed to sell that house with this ghost banging on the doors.