Modern exteriors - RPG Tileset [16X16]
88th update: Metropolis 7/?
---
update v11.2
The "Metropolis" update serie will include tons of new buildings and elements for your city, with the goal to supply a complete and realistic city tileset
- Added an empty clothesline to place on the roof of this and future buildings
- Added a set of hanging clothes and blankets + some ready-to-use clotheslines with them


*New building from the next update!*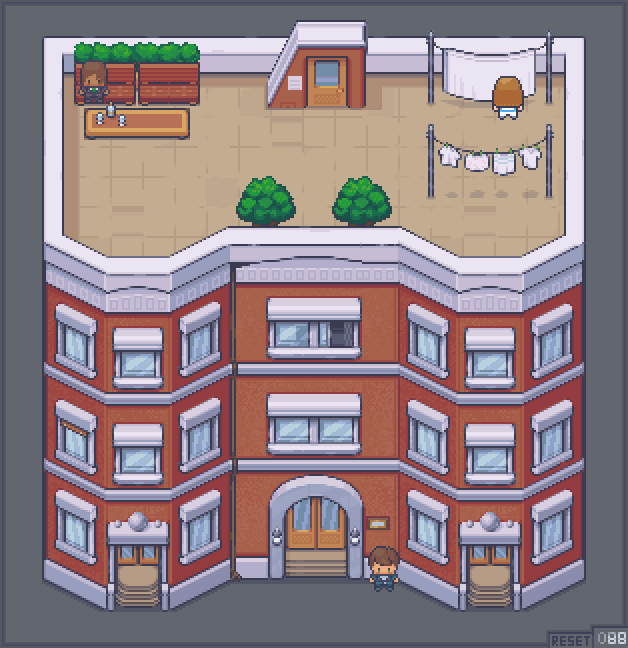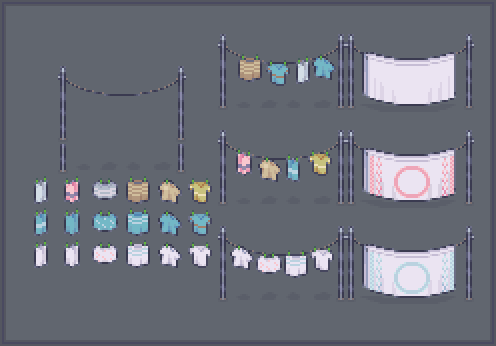 See you and happy game-making! :)
Files
Modern_Exteriors_v11.2.zip
29 MB
84 days ago
Get Modern exteriors - RPG Tileset [16X16]
Comments
Log in with itch.io to leave a comment.
I really want to live in this house :)
Small stuff like this makes this pack great. Details that sometimes go unnoticed but make the entire scene better. Well done.
Thanks Rhonan, I totally agree with you! There are so many details around us that aren't important but make the reality "real"!
Now we won't need to wear the same sweaty tshirt for 907 hours of playtime!

OMG, OMG, this is so perfect, thank you so much