Modern exteriors - RPG Tileset [16X16]
92th update: Metropolis 11/?
---
update v11.6
The "Metropolis" update serie will include tons of new buildings and elements for your city, with the goal to supply a complete and realistic city tileset
- Added a new recolor of the sidewalk tileset
- Added a vertical "HOTEL" sign
- Added a new trash bin (+ a couple of variations)
- Added a bunch of holes in the sidewalk + some road works signs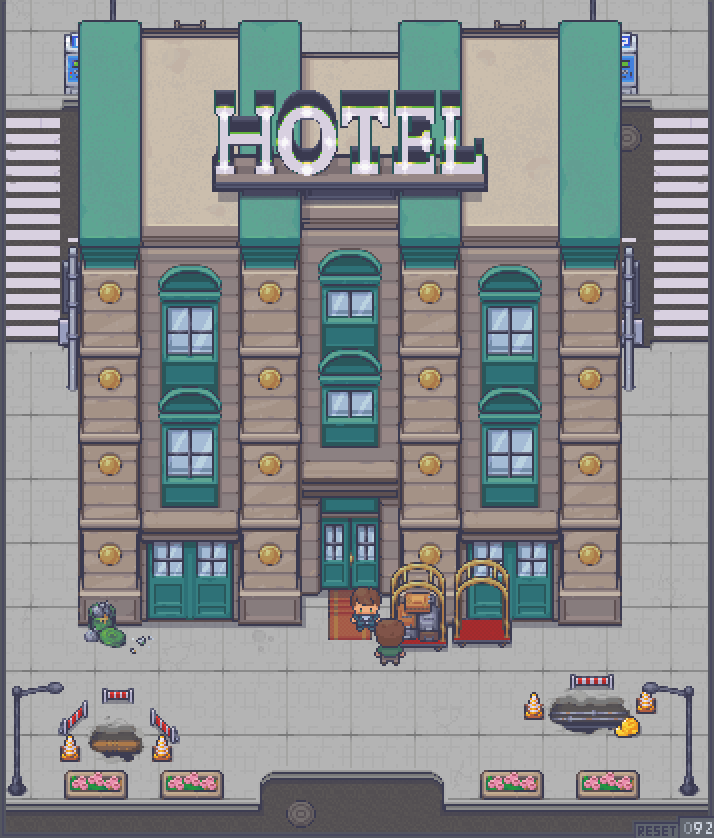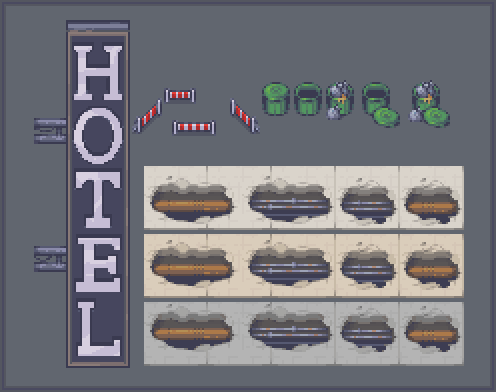 See you and happy game-making! :)
Files
Modern_Exteriors_v11.6.zip
35 MB
71 days ago
Get Modern exteriors - RPG Tileset [16X16]
Comments
Log in with itch.io to leave a comment.
But where are the giant tentacles?
This looks amazing! Random question, what color pallet are you using? I'm starting to make some basic art that I'm combining with yours and it would be a lot easier if I could work with the same color palette you're using
Thanks Legendary! I'm adding a file with the palette tomorrow, it's a palette I have created during the years and many colors of it are shared between Modern Interiors and Modern Exteriors!
Damn! Those sidewalks are dangerous :P

The holes in the road are awesome ! Makes me want to see what is actually down there… sewers, tunnels, subway stations…
Always happy to see tile variations! Makes the cities feel more real!!!