Modern exteriors - RPG Tileset [16X16]
96th update: Metropolis 15/?
---
update v11.9
The "Metropolis" update serie will include tons of new buildings and elements for your city, with the goal to supply a complete and realistic city tileset
- Completed the last 1 ground floor and the last 3 intermediate floors
- Next will be a shop ground floor with many variations!

How do they work?
-- The ground floor features shops and various classic entrances
-- The floors above are stackable, they feature windows and balconies
-- The roof features various roof styles and elements to place on it
the palette is generic and recolors of each floor will be added in the end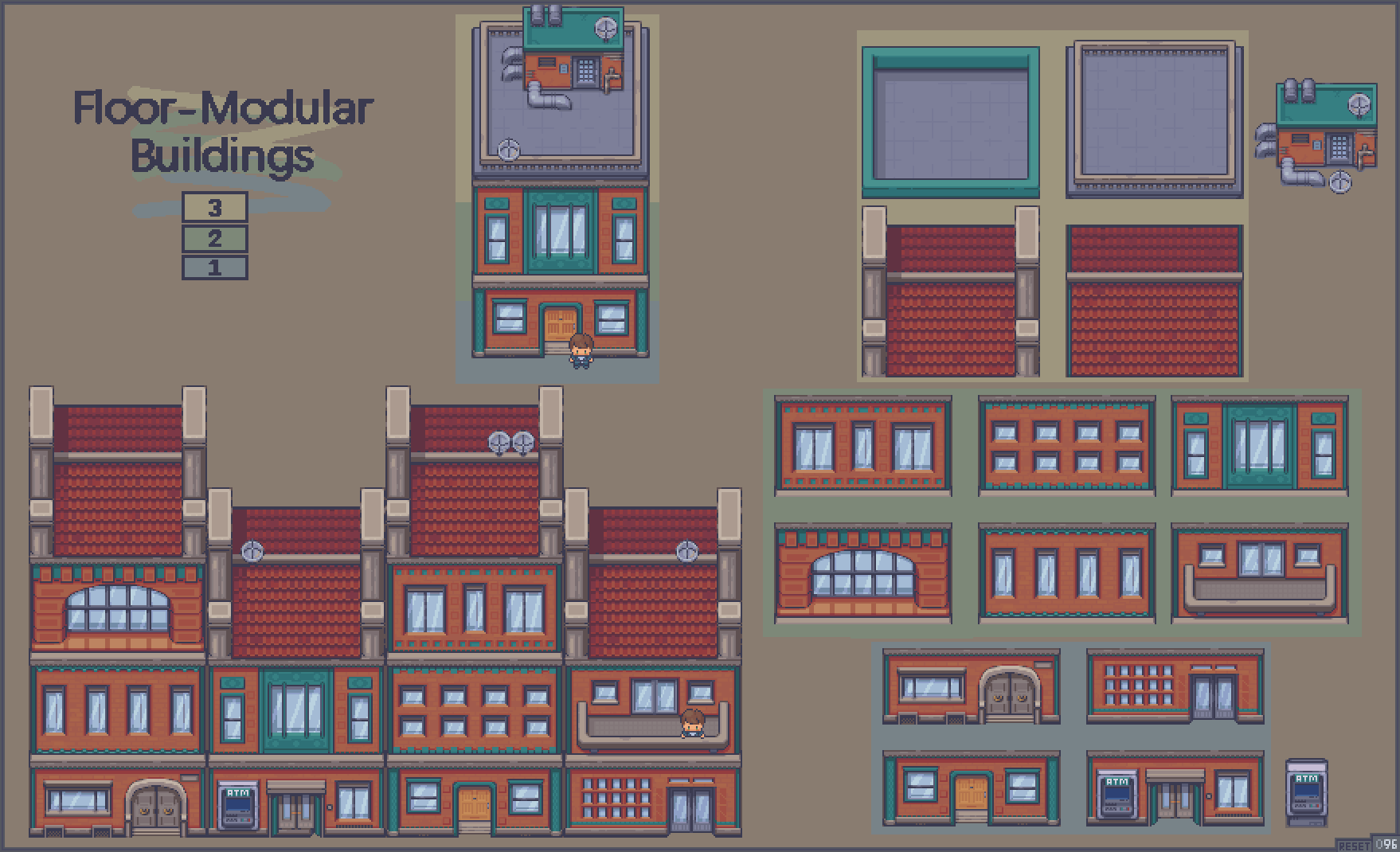 See you and happy game-making! :)
Files
Modern_Exteriors_v11.9.zip
Sep 26, 2022
Get Modern exteriors - RPG Tileset [16X16]
Comments
Log in with itch.io to leave a comment.
Since you're working on a ground-level store - would it be possible to get a little steel gate that shuts down (to show it's closed for the night) or adapting your warehouse garage door/shutters for that purpose? Love everything so far! The window designs here are great, and the ATM is super useful!