Modern exteriors - RPG Tileset [16X16]
120th update: Metropolis 39/?
---
update v14.3
The "Metropolis" update series will include tons of new buildings and elements for your city, with the goal to supply a complete and realistic city tileset
- Added an helicopter landing pad warning sign and an helicopter sign
- Added a public phone (3 tops available) and a phone box (2 tops available)
- Added a loopable 20 frames animation for the phone box door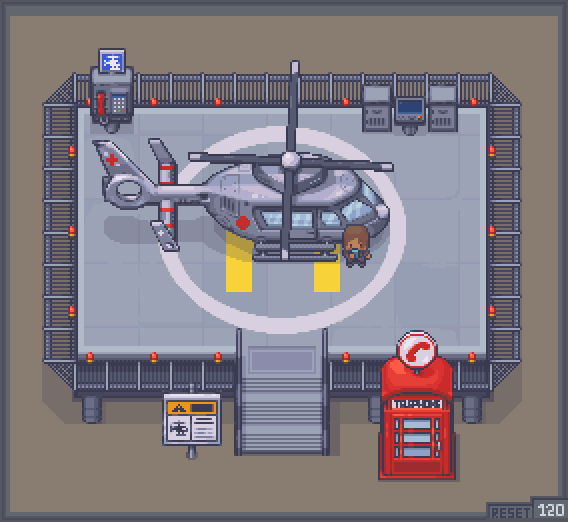 See you and happy game-making! :)
Files
Modern_Exteriors_v14.3.zip
40 MB
86 days ago
Get Modern exteriors - RPG Tileset [16X16]
Comments
Log in with itch.io to leave a comment.
everyone is falling in love with the phone booth xD
(it's VERY good)
I will have phone booths in my game now, they're too cool to pass up :)
Nice, at least fiction can still have working phone booths
O_O darn it man dont tempt me to make a superhero fan game where they change in the phone booth!