Modern exteriors - RPG Tileset [16X16]
126th update: Metropolis 45/?
---
update v14.9
The "Metropolis" update series will include tons of new buildings and elements for your city, with the goal to supply a complete and realistic city tileset
- Added a portable electric generator + some cables you can attach to it
- Added a "Gun Store" ground floor (3 colors) for the Floor-Modular buildings, I forgot to do it even if it was on the list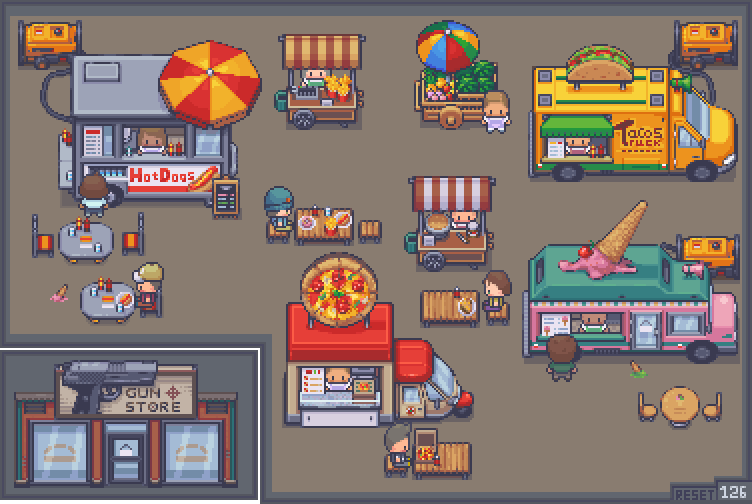 See you and happy game-making! :)
Files
Modern_Exteriors_v14.9.zip
37 MB
74 days ago
Get Modern exteriors - RPG Tileset [16X16]
Comments
Log in with itch.io to leave a comment.
Yessss the gun store yee haw. Thank you for this LimeZu :)
The generator is such a neat and realistic detail! Love it!
ooooh generator owo niiice
I feel like these signs are either very challenging or very fun and likely a mix of the two, great job as always!!
It's both fun and challenging, because they force me to draw new stuff and they are more like a "drawing" than a sprite, so it's a bit funnier to do!