Modern exteriors - RPG Tileset [16X16]
177th update: Metropolis 74/?
---
update v19.9
The "Metropolis" update series will include tons of new buildings and elements for your city, with the goal to supply a complete and realistic city tileset
Worry no more, cops are in town
- Here's the current wip of the Police Station (colours aren't final).
These type of buildings are sooo long to complete since they basecally are a sprite of sprites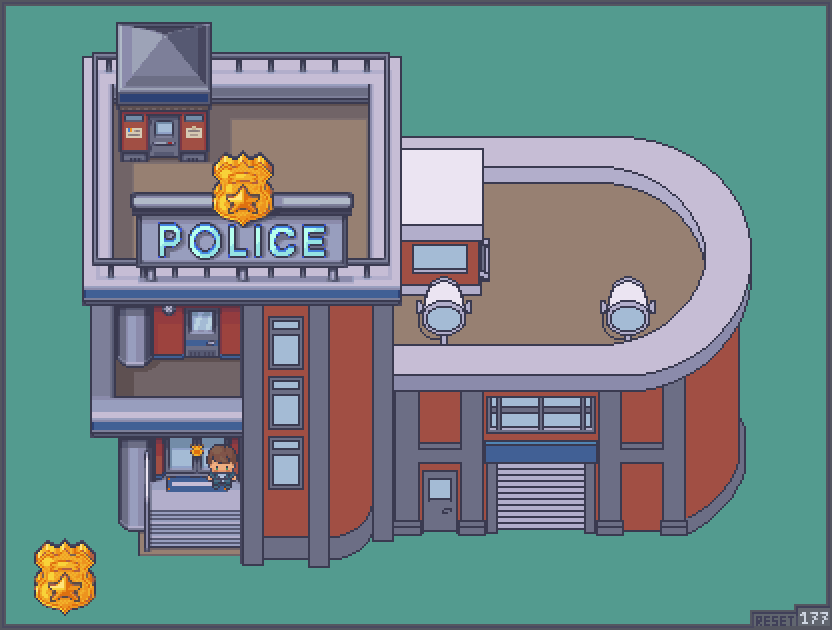 See you and happy game-making! :)
Get Modern exteriors - RPG Tileset [16X16]
Comments
Log in with itch.io to leave a comment.
the gold looks amazing 👍 good job coloring that
i feel like the orange parts should be either white or blue
The first sketch was with those parts white, but it was kinda flat,anyways I'm gonna try to recolor some parts at the end and eventually add more than one color option
Very cool! I'm always amazed at how much effort you put into these signs. They give the buildings such a unique and eye-catching look. Also love the spotlights. I immediately thought of using them to call on a certain hero for support ...

The Hero design idea is super cool! I'm gonna add the spotlight as single sprites too so they can be placed on any roof! Thanks again <3