Modern interiors - RPG Tileset [16X16]
Extra update: Better RPGMaker MV compatibility
---
update v.7.05
Some new files to improve and make easier the life of rpg maker mv users
- Added a file for the A2 TILESET with all the floors
- Added a file for the A4 TILESET with all the walls (with some ceiling variations)
-Added a file for the A5 TILESET wit all the floors (but with the original shading)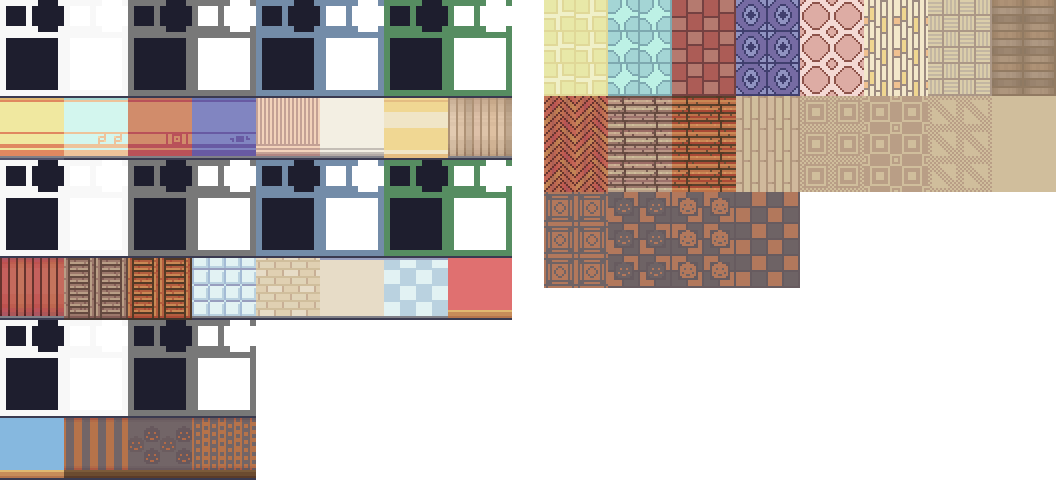 * Everyone who already bought the project can get the new stuff for free!
See you and happy game-making! :)
Files
Modern_Interiors_v7.05.zip
3 MB
Oct 10, 2020
Get Modern interiors - RPG Tileset [16X16]
Comments
Log in with itch.io to leave a comment.
I've see just now!! Thank you very much!!!
That's really helpful. Thank you so much!