Modern interiors - RPG Tileset [16X16]
99th update: Kitchen 16/16
---
update v.11.0
-> this is the end of the kitchen theme, thank you all again for the giant support <-
-
- Added the chef version of Molly and Lucy (idle, idle anim, run anim)
- Added an hanging apron (4 colors)
- Added 4 types of donuts, a donuts expositor (empty and filled ) and some dish combinations
-
CLICK HERE FOR THE FULL RESOLUTION PREVIEW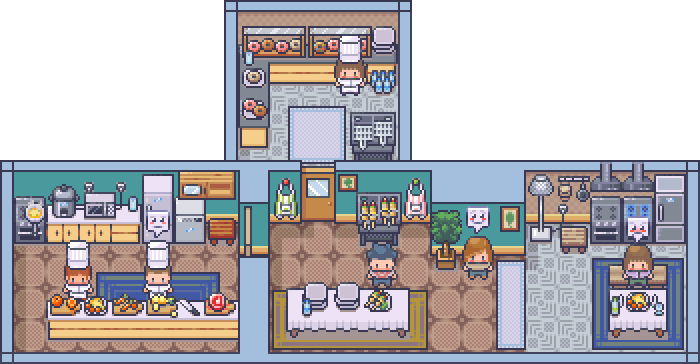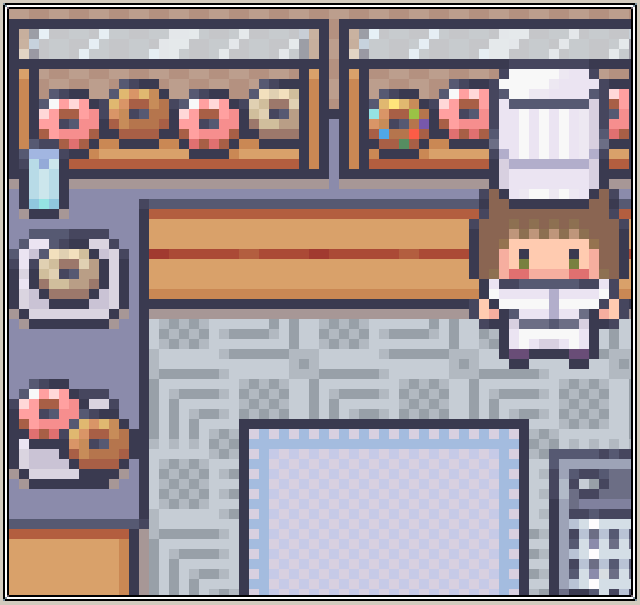 * Everyone who already bought the asset can get the new stuff for free!
See you and happy game-making! :)
Files
Modern_Interiors_v11.0.zip
7 MB
67 days ago
Get Modern interiors - RPG Tileset [16X16]
Comments
Log in with itch.io to leave a comment.
Those notifications above their heads are great!
Do you plan on making more of them and releasing?