Modern interiors - RPG Tileset [16X16]
105th update: Lecture Hall 5/6 + Characters improvement
---
update v11.6
- Added the left and right idle animation to each character (that was a looong files update)
- Added some wall lights (3 colors ) and a Bouncer character (idle, idle anim and run anim)

CLICK HERE FOR THE FULL RESOLUTION PREVIEW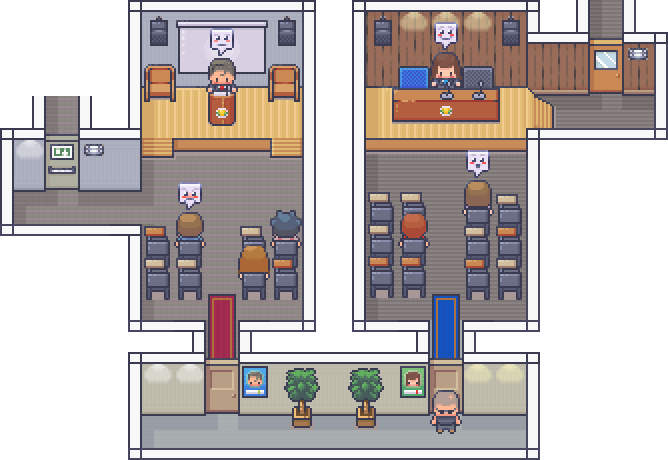 * Everyone who already bought the asset can get the new stuff for free!
See you and happy game-making! :)
Files
Modern_Interiors_v11.6.zip
8 MB
61 days ago
Get Modern interiors - RPG Tileset [16X16]
Comments
Log in with itch.io to leave a comment.
So many amazing characters now! The bouncer is cool LOL~
Thank you for the hard work!
Eheheh I'm glad you like the update!
Just noticed the emergency door broke :/ gonna fix the .gif when I get home